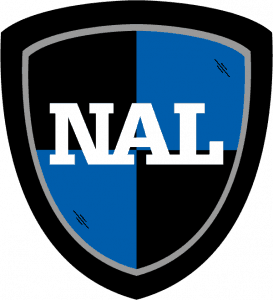 ABOUT US
NAL is the largest provider of Worker's Compensation Alternative Coverage for Owner Operators in the Trucking Industry. Currently, NAL protects over 375 Fleets and over 16,000 Owner Operators across Canada. NAL, over the years, has continually reinvented itself to adapt to the changing needs of the customers it serves. This focus on innovation has provided NAL with a strong competitive advantage and a continuously increasing market share. NAL Insurance has been protecting drivers on the road since 1955.
NAL is committed to giving back to the Trucking Industry. In 2007, NAL created Trucking for Wishes, a joint fundraising initiative with the Make A Wish Foundation. To date, Trucking for Wishes has raised over $300,000 for children with life-threatening illnesses and conditions.
Brief History
1955 – National Auto League incorporates.
1985 – NAL Truck Division is formed (becomes NTL in 1988).
1990 – NAL divides into two separate companies National Auto League and National Truck League.
1992 – NAL sells National Truck League.
1993 – NAL becomes North America's leader in Roadside Assistance. Proudly servicing Lexus, BMW, Toyota, Audi, Porsche and over 1,000,000 North Americans.
1998 – NAL sells the Corporate Roadside Assistance division to Sykes International (USA).
1998 – NAL Insurance was created to serve the trucking Industry, specifically Independent Contractors (Owner Operators).
2005 – NAL celebrates 50 year anniversary.
2006 – NAL's First Online Benefit Administration system is implemented at RAM Contract Carriers in Windsor.
2007 – NAL creates Trucking For Wishes and co-founded Driving For Profit with KRTS (www.krway.com).
2008 – NAL reaches an important milestone. Protecting over 15,000 Canadian Drivers on the road today.
2009 – NAL partners with the Truck News/Chevron Golf Tournament – Golfing for Wishes.
2010 – NAL online system is now implemented at over 150 fleets.
2011 – Partners with Daimler Financial to bring an exclusive line of products to Freightliner, Western Star and Fuso Dealerships.
2012 – Creates unique Workers Compensation compliance service, which allows its Fleet customers to streamline the compliance process.
2013 – Launched Healthy Trucker.
2014 – Launched Healthy Fleet Challenge with TCA (Truckload Carriers Association).
2015 – Launched Healthy Fleet Challenge with ATA (American Trucking Associations) and America's Road Team.
2017 – Launched Partnerships with over 10 Insurance Companies and Brokers.
2020 – Launched the Thank a Trucker initiative providing hot meals and PPE to truck drivers.
2022 – Launched the Truck Protect Dealership Partnership Program.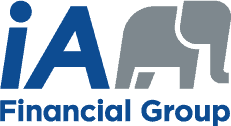 Founded in 1892, iA Financial Group offers a comprehensive range of life and health insurance products, savings and retirement plans (RRSP, TFSA, etc.), mutual and segregated funds, securities, auto and home insurance, mortgages and car loans as well as a host of other financial products and services.
Responsible for the administration and management of over $132.2 billion in assets, iA Financial Group ranks among Canada's largest and most prominent insurance companies. Thanks to conservative investment policy, wise capital management practices and solid risk management culture, iA Financial Group enjoys financial stability and flexibility, which allows it to grow and withstand any potential economic shocks.
iA Financial Group is a business name and trademark of Industrial Alliance Insurance and Financial Services Inc.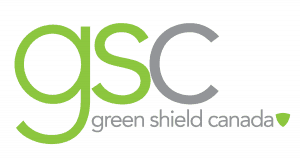 Green Shield's story started in 1957. Founder Bill Wilkinson, a pharmacist in Windsor, saw Canadians struggling to afford the medication they needed – so he stepped up. Bill's drive to find "a better way" sparked the creation of Green Shield Canada and the country's first pre-paid health plan. Fundamental to Green Shield's uniqueness is their philosophy of striving to make health care accessible to all Canadians. GSC is Canada's only national not-for-profit health and dental benefits specialist. Green Shield offers the sort of coverage we all want for our own families at affordable rates.
"We at Challenger continue to see the benefit of partnering with NAL to provide our Owner/Operators with an excellent product backed up by service and relationship."
"NAL Insurance was introduced to Bison as part of an overall risk mitigation project. NAL coordinated the process of transferring our existing Owner Operators from Bison's WSIB account to their own private WSIB Alternative program. Because of this, we were able to reduce our corporate risk profile, AND provide better coverage to our Owner Operators – a true Win-Win! I would highly recommend the services of the NAL team."
After a comprehensive review process of many other suppliers, we were very pleased with our decision to have selected NAL Insurance as our WSIB/CNESST Alternative provider for our Ontario/Quebec based O/O's.    Although your pricing was higher than the other providers we believe that NAL program provides a lot more value for Seaboard/Harmac and our Owner Operators.
The "user friendly" on-line interface with the NAL system created minimal burden to our staff and the process was completed in a very respectable time frame. Any claim is handled swiftly, directly, without complaint from our owner operators and that is of the utmost importance to our organization.